1C-Rarus
turned 25!
1C-Rarus has been helping their customers enhance their business growth for
two and a half decades. Find out how it started.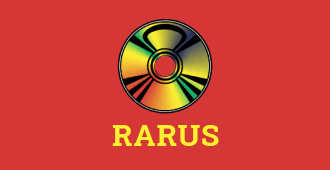 Company Foundation
25 years ago, Dima Kazachkov, a student of MIREA — Russian Technological University, set up Rarus. It was a company intended for software installation and user training.
Since the very beginning, Dima has been looking for like-minded specialists and trying to help people get into information technologies. We are helping today as well — this is our mission.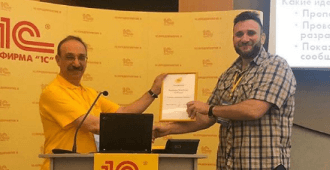 1C-Rarus foundation
Upon the initiative of the 1C CEO, B.G. Nuraliev, a joint venture of 1C and Rarus is founded.
The photo shows: 2019 — Boris Nuraliev is presenting Dmitry Kazachkov with a ceremonial certificate for growth in 2018.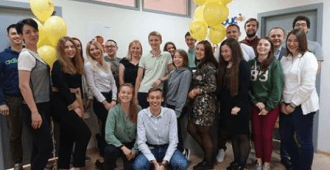 1C:Retailer status assigned
In a half a year from signing the contract with 1C, Rarus was selling 50 1C:Accounting solutions per month and became the most fast-growing 1C partner.
Today the 1C‑Rarus partner network includes 3,500 IT companies in 270 cities.
A software distribution is a certain partnership philosophy and an opportunity for the joint development of many IT companies.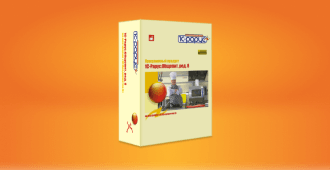 1C-Rarus:Public Catering, the first industry-based solution
1C industry-based business started in the golf club restaurant in Rublevskoye Shosse. Dima Kazachkov arrived at the restaurant for the customer negotiation and came to conclusion that all restaurants were facing the same problems, and only a new mass-market software product could solve them all.
The photo shows the first 1C‑Rarus:Public Catering box.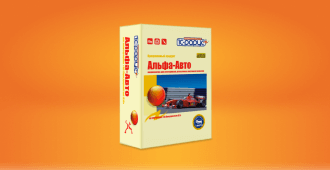 The first edition of Alfa-Auto
The graduates and honors students of Zhukovsky Academy, Zubkov Aleksey and Gavrilov Vladimir, release a new mass-market software product for the auto business.
Today Alfa-Auto is an absolute leader of the auto business automation market and occupies 60% of the market share. In 2019, the Company released the 6th edition of Alfa-Auto.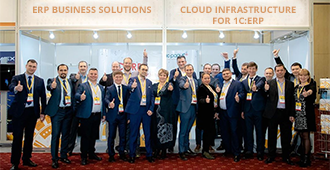 Creation of 1C‑Rarus corporate project management department
Our work with corporate clients became a strategic area for the business development. This resulted in the creation of the corporate project management department that grew into the direction with a geographically spread structure in 16 cities. The technology development level allows managing projects anywhere in the world. Over 500 specialists are simultaneously involved in 100 projects and 200 corporate clients are routinely supported.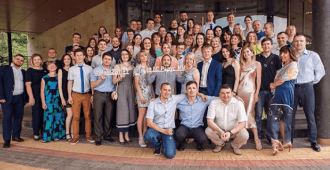 New branch office opened
in Nizhny Novgorod
In 1999, the company employed 120 people. Today only the Nizhny Novgorod office employs 100 people whose professional skills are proved by 1C certificates. During this time, the company released 1C:Poultry farm accounting and 1C:Poultry farm management solutions.
The photo shows a team of the Nizhny Novgorod office in 2019.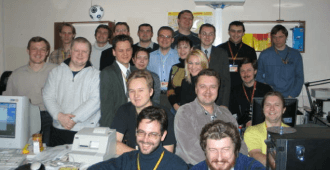 Creation of 1C‑Rarus development board
A development department is transformed into a separate board. Today there are about 200 developers in the board using 1C and other platforms.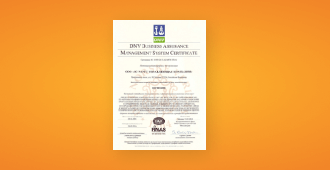 1C-Rarus receives ISO 9001:1999 certificate
With the regional expansion, we started to implement a reliable tool that could guarantee a high quality level of services provided by 1C‑Rarus in different cities to the customers. This tool is an ISO certificate. For the last 19 years, 1C-Rarus Company Group has been under the annual audit that evaluates efficiency of work performed on the 1C:Enterprise platform.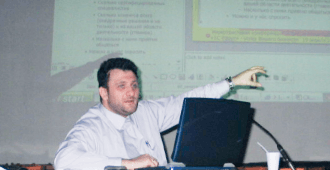 Partner program
1С-Rarus:Assistance Launched
The company launches a marketing program intended for partners to promote our industry‑based solutions. We train our partners and compensate advertising and training costs. We also hold many travelling seminars in different cities to popularize industry‑based automation.
The photo shows Dmitry Kazachkov in Ulyanovsk at the roadshow.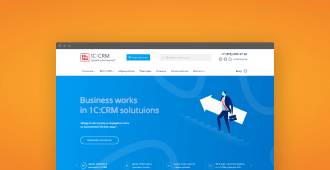 1С:CRM direction opened
The project called CRM for 1C:Enterprise starts successfully. Today the CRM software line is used in 32 business areas and provides advanced marketing and sales technologies. There is a capability for small companies to use a software product in the 1C:Fresh cloud.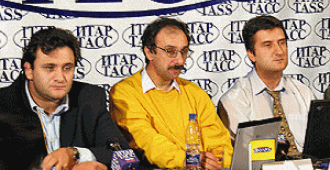 Direction of retail trade automation grew twice
The direction of retail trade automation shows a double growth rate for the last two years. 1C‑Rarus along with 1C and Euroset held the first big press conference in the PH Izvestiya dedicated to the automation of the largest market player.
The photo shows (from left to right) Dmitry Kazachkov (1C‑Rarus), Boris Nuraliev (1C) and Eldar Razroev (Euroset).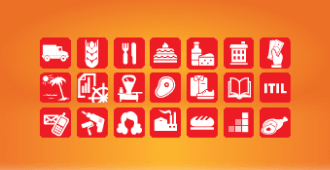 20,000 industry-based clients chose 1C‑Rarus solutions
2005 was a heavy growth of the industry-based automation. 1C‑Rarus offers mass market solutions for 20 business areas. The customer votes with a rouble for 1C and 1C‑Rarus technologies and software products.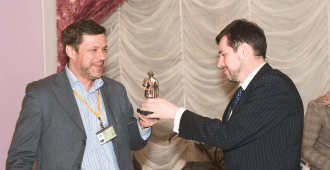 6 awards granted by associations and mass media
The company not only gains acceptance inside the 1С chain but also confirms the leadership with independent awards and prizes:
Golden merchant 2006 in the nomination "Software for retail chain automation".
Golden scale. Restaurant 2006.
Social prize "Russian Trade Olymp" in the nomination "For the best full-service support of business processes at the trading company".
Golden scale 2006.
Certificate of the 7th International Accounting and Auditing Forum — "The best company in the Russian software market in the field of bookkeeping, taxation and audit".
Golden crane in the nomination "For the implementation of new technologies in the restaurant business".
New branch office opened in St. Petersburg
With the establishment of a new office in St. Petersburg, the number of branch offices has increased up to 4. Today this office dominates in the north-west automation market. Today it employs 150 specialists and the level of their professionalism is proved with 850 1C certificates. The branch office is focused on the complex automation, implementation, maintenance and customer support based on subscription agreements.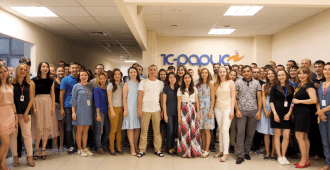 New branch office opened in Kazan
1C-Rarus came to the Tatarstan market, opening a branch office in Kazan based on ABC-Technologies in 2008. Today the Kazan office takes a leading position among 1C partners in the region. Customers of this office include PAO Tatneft, TMS Group, PAO Kazan helicopter plant and other large Kazan enterprises. This office employs over 200 people.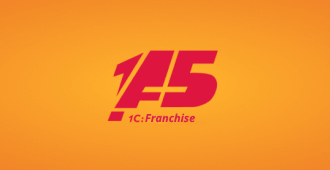 1C-Business Architect becomes a part of 1C‑Rarus
1C-Business Architect became a part of the 1C-Rarus Company Group. Today it is a largest and leading 1C partner. Company employees have 2,500 1C certificates and published over 30,000 implemented solutions.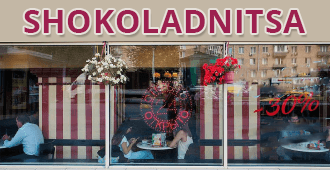 1C-Rarus automates Shokoladnitsa coffeehouse chain
In 1999, a Shokoladnitsa coffeehouse chain chosen a standard 1C‑Rarus:Restaurant Management solution as an accounting system. And for 10 years since, it has been a 1C‑Rarus client. Today the Shokoladnitsa coffeehouse chain uses an innovation software product 1C:Public Catering. Module for 1C:ERP.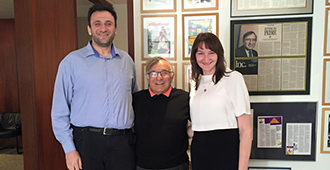 1C-Rarus becomes a partner of Adizes Institute
1C-Rarus starts a consulting project concerning organizational changes according to the Adizes methodology. Later this cooperation turned into a long-term partnership. 1C‑Rarus along with the Adizes Institute releases Adizes Executive Dashboard.
The photo shows Dmitry Kazachkov (1C‑Rarus), Ichak Adizes and Tatyana Tyanina (1C‑Rarus).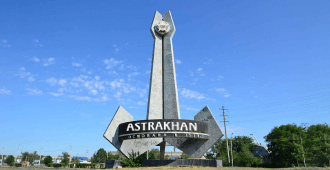 Pilot Company Group and 1C‑Rarus concluded an agreement of merger
The Pilot Company Group and 1C‑Rarus concluded a strategic agreement of merger to combine two businesses related to the distribution software and joint products.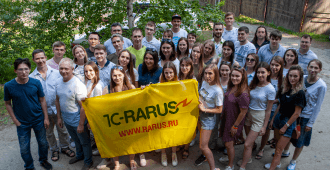 New branch office opened in Novosibirsk
By the end of 2011, the number of company branch offices had grown up to 7. The company employed over 1,770 specialists. The Novosibirsk office was based on the Consulting and Information Company being part of the F1 Company group and Sirint, a top 1C franchisee in Novosibirsk. The branch office employs 200 specialists.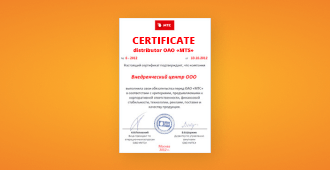 1C-Rarus is the best MTS supplier
1C-Rarus employees regularly receive thank-you notes from our customers. Some customers are very small while others are significant for the whole Russian economy, such as MTS and Beeline. We try to make our customers happy that's why we have received over 50,000 thank-you notes for this period of time.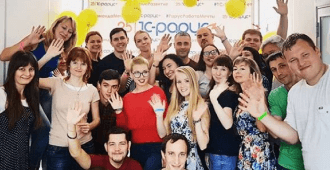 New branch office opened in Samara
Samara has become the 8th Company branch office. The company grew up to 2,000 employees. Samara branch office is based on the 1C official partner — Implosiya SOFT. The office has 60 specialists and its own training center. Among company customers, the branch office cooperates with over 2,000 companies including the Drilling Company Eurasia, Volgaburmash, Rusfinance bank and Lukoil Oil Company.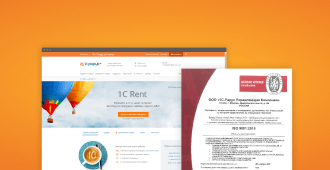 1C-Rarus provides cloud services
For 7 years of work, 1C‑Rarus has created its own environment and grown this business from 0 to 14,000 users who are offered 70 software products.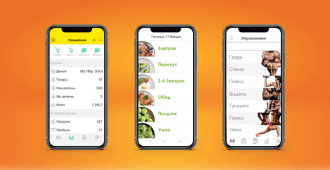 Creation of a direction for mobile application development
The 1C-Rarus department of mobile application development has grown from the startup "Mobile application for personal finance". Today 4 mobile applications are released. Over 3 million users around the world run it. They are Boss, Budget, Fitness and Diet.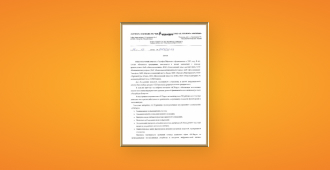 1C-Rarus starts cooperation with OOO Tatneft-Neftekhim
In 2013, OAO Tatneft started to use the ERP system in the go-live mode that covered 800 workplaces. Modern technologies help Tatneft-Neftekhim effectively manage production of 12 million tires a year and regular delivery of ready-made goods in 80 countries around the world. 1C-Rarus specialists helped in the project realization.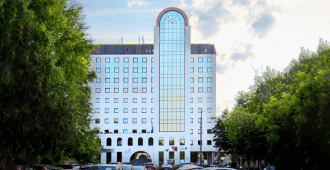 1C-Rarus in Moscow moves to the other office
Today the company headquarters is located in 9B Dmitrovskoye Shosse, within a walking distance of the Timiryazevskaya metro station and the 1C headquarters.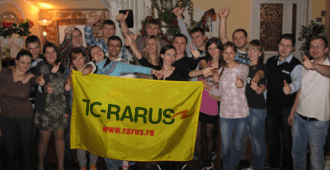 New branch office opened
in Voronezh
1C-Rarus openes a new branch office in Voronezh based on the Portal-C Company. The customers of the branch office are OOO Khmelnik, OAO Vodmashoborudovaniye plant, ZAO Kvant-Telekom, and OOO Direct Logistics.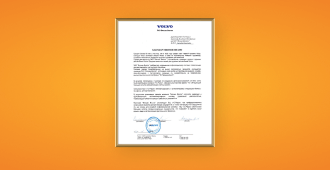 Alfa-Auto Solution implemented in VOLVO
Volvo, a Swedish company, has been using Alfa-Auto for more than 10 years. Today 1C‑Rarus provides technical support to the Volvo dealer network. We are grateful to Volvo for their high estimate of our work.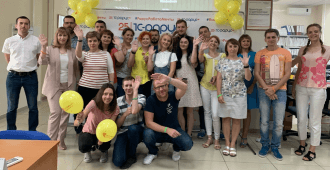 New branch office opened in Rostov-on-Don
In 2015, Rostov branch office was set up. It was based on the Selecta Company, an official 1C partner. Today the company has over 500 clients including such large enterprises as 10GPZ Construction Company, OOO Nace-South, OOO NAIS, and OOO Lege Artis Eye Hospital. This office is experienced in the automation of automotive industry, wholesale and retail trade industry and manufacturing companies.
Learn.rarus.ru educational project started
1C-Rarus opened a training center for 1C partners. Today it includes 65 courses and hundreds of partner companies' employees who daily improve their qualification and skills.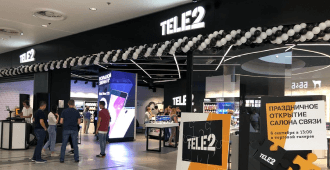 1C-Rarus creates a new accounting system for Tele2
1C-Rarus standardizes work of Tele 2 single-brand retail trade around Russia and consolidates information about sales in one information system.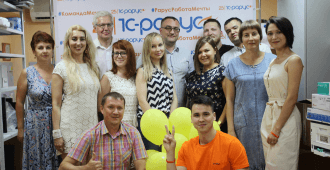 New branch office opened
in Yoshkar-Ola
One more 1C‑Rarus branch office was set up in Yoshkar-Ola in 2016. It was based on the Avtor Company, an official 1C franchise partner that previously was included in the VDGB Company Group that had been working in the IT field since 1995. The company is specialized in the complex management automation, document management automation and automation of inter-departmental electronic interaction.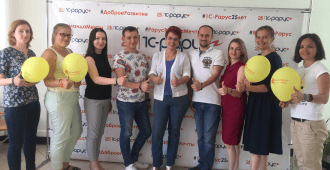 New branch office opened
in Chelyabinsk
1C-Rarus sets up a new branch office in Chelyabinsk. It is based on the SoftService Company, an official 1C partner since 2002. Chelyabinsk branch office consists of 100 employees, serves over 1,000 clients including large holdings from the RBK500 TOP list: Academician Makeyev State Rocket Center, OMK, Mechel, Uralvagonzavod and other large enterprise customers.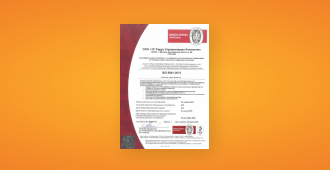 1C-Rarus confirmed 9001:2015 quality certificates
1C-Rarus has a high reputation of a responsible partner in the 1C community and among its partners. The 1C‑Rarus quality management system has been functioning since 2001 and successfully confirmed its compliance with the ISO 9001:2015 requirements.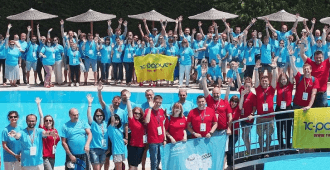 XV anniversary conference for partners in Greece
Annually, we hold unique conferences for 1C‑Rarus clients and partners that are rated by participant not lower than 4.8 points according to the 5-point scale. We receive high rates as a result of a well-balanced program: a business part, active rest and individual approach to each participant.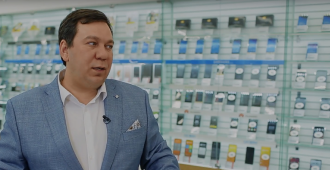 1C-Rarus automates 1,500 Beeline offices
For 4 months, 1C‑Rarus has deployed a Beeline information system for 4,000 workplaces with a capability of further scaling. The project has received 1C:Project of the Year award as the best geographically distributed project.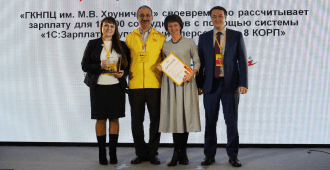 1C:Project of the Year in 2017 Contest leader with 9 projects
The 1C community highly praised our projects. The 1C:Project of the Year status was granted to Autovaz, Khrunichev state scientific and production center, REP Holding, Volgaburmash, Akron, Atomstorykomplex, Ferronordik, OZNA, R&D Establishment Karbamid, and a chain of pharmacy branches in the Novosibirsk region.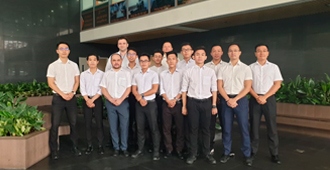 Representative office in Vietnam opened
1C-Rarus opened a representative office in Vietnam.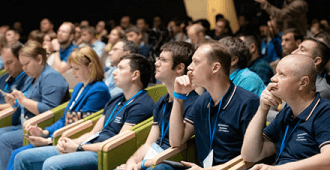 1C-Rarus TechDay conference for 1C specialists
1C-Rarus is a leading 1C partner for technologies and development tools. In 2019, we shared our technologies for the first time.
Over 350 programmers arrived at the conference in Skolkovo.
According to the polls, 90% of participants have found the conference successful and useful, and 75% of them will come next year. Thank you!
About 1C-Rarus in 5 Minutes
Find out key facts about 1C-Rarus on this web page or request a callback and let us tell you about the Company.
What are we and what do we do?
Our Solutions
Buy Business
Applications
Why Choose Us?
#DUEDATE#
years in business
automation
18
offices in Russia,

and Germany
2,700
experienced
employees
3,900
partners in 230 cities
and 16 countries
Federal network of offices
for software development,
implementation
and support
We work around the world.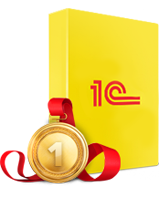 1С-Rarus is the 1C highest-rated company
1С Center of Competence for ERP Solutions
Buy 1С:Enterprise
Buy 1С:Accounting

Project quality management is confirmed by:
The certificate of compliance with ISO 9001.
The Russian FSTEC license for the development and production of security tools to protect confidential information.
The Federal Security Service license that allows us to work with the national security information.
For Customers and Partners
If you have any questions, please, do not hesitate to contact us: