Cloud Services
Enjoyable remote work, worldwide in one system
Benefits
Remote work

Work in 1C via the Internet.

Security

Your data is safe and secure.

Savings

You don't have to buy 1C software and relevant hardware.

Easy start

Send a request and start working within 24 hours.

Automatic updates

1C system upgrade the same day new update is released.

Quick access

A new employee gets 1C access in 30 minutes.
Special offers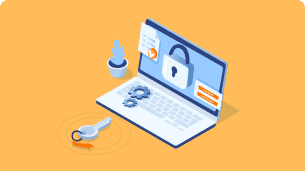 Enjoy now — pay later
Enjoy free access only during winter 2021. Try a standard software 1C:Drive:
1C:Document Management
1С:CRM
1C-Rarus:CEOboard
1C:WMS
for free until 31.12.2020.
Do you have time? Use it to drive your business to success!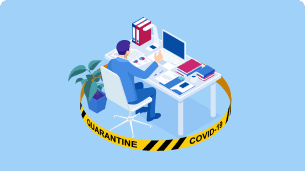 Special deal
Now is the time! Don't miss out and grab the offer before it's gone.
% of the subscription plan:
Standard software rent
Customized software rent
during the entire quarantine period in Your country.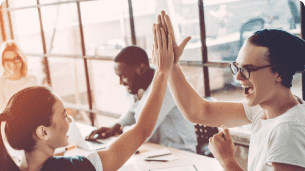 Special price for 1C:Drive Clients
Special price for the 3-month subscription plan on working with 1C:Drive software programs in the Cloud!
Support paсkages
Standard software rent

Regular backups
Background upgrade
Work via the Internet

Price depends on the following:

type of used product;
number of workspaces.

Customized software rent

Individual backups schedule
Upgrade based on individual calculations
Work via the Internet

Price depends on the following:

type of used product;
number of workspaces;
% of product customization.

Managed-server — service to configure 1C cloud server

Installing the 1С
Configuring DBMS
Configuring individual backups schedule

Limitations: the product must be purchased.

Server: rent is on the Customer's side. Customer can choose server provider.
* Applies only to standard configurations. Customized software has different subscription plans.
Software for rent in EC cloud
1C:Document Management

1С:CRM

1C-Rarus:CEOboard

1C:WMS
* Customers must get the software. We can cloudify and lease the licenses for the Client.
Four steps to start working
1. Choose a software and fill out the request form

2. Get an e-mail with cloud credentials

3. Check your access

4. Enjoy your work
We care about data safety
Reliable servers

Reliable servers 1C programs are installed up in the data center with availability of 99%.

Data safety

We backup 1C databases on a daily basis. If you accidentally delete something, we'll get it right back.

Data security

Data is exchanged over secured channels.
Сustomers reviews
We are very pleased with the results as all goals were achieved in a short period of time and without distracting a large number of employees. We managed to build business processes in the UK and Germany and implement them in the information system. This was necessary because the modern environment requires quick reaction and monitoring of the situation, especially on new markets. This is simply impossible without an information system. This Project allowed us to build all operating activities abroad from the scratch according to the standards of the head office. The Project was carried out by a cross-functional team. It wa very successful, mostly thanks to the professionalism of the 1C-Rarus team, who showed the skills of fine communication, ensured a minimum of document workflow and observed strict control of deadlines and budgets. It was very interesting to take part in the creation of the 1C:DRIVE system as business experts. This experience will be useful for us, for the 1C-Rarus team, and for the 1C-International vendor. As a result, the system meets the maximum requirements for entering the foreign markets, and such an improvement of the standard product will optimize implementation costs.
Our customers