1C‑Rarus:

Financial Management

Profits increase and market expansion under your control
International Financial Reporting Standards (IFRS)
Flexible accounting policy customization

Configurable chart of accounts

Flexible IFRS postings customization according to differents types of financial transactions: income, expenses, funds and others

Parallel accounting of fixed assets, intangible assets, loans and borrowings, leased assets in accordance with RAS and IFRS

Audit trail — step-by-step tracking of financial transactions

Intercompany accounting


Budgeting
Both manually and automatically multi currency budget inputs with extra dimensions

Configurable budget scenarios

Flexible customization of budget approval processes

Forecasting financial indicators and plan future budget periods

Updating budgets with actual data

Tools to independently configure the structure of reports for the preparation of financial statements

Comparative analysis in budgeting with actual financial transactions data break‑down

Treasury
Cash-flow planning

Payment limits settings with extra dimensions

Flexible customization of requests approval processes

Targeted funds usage analysis

Company liquidity management

Payment schedule

Acquiring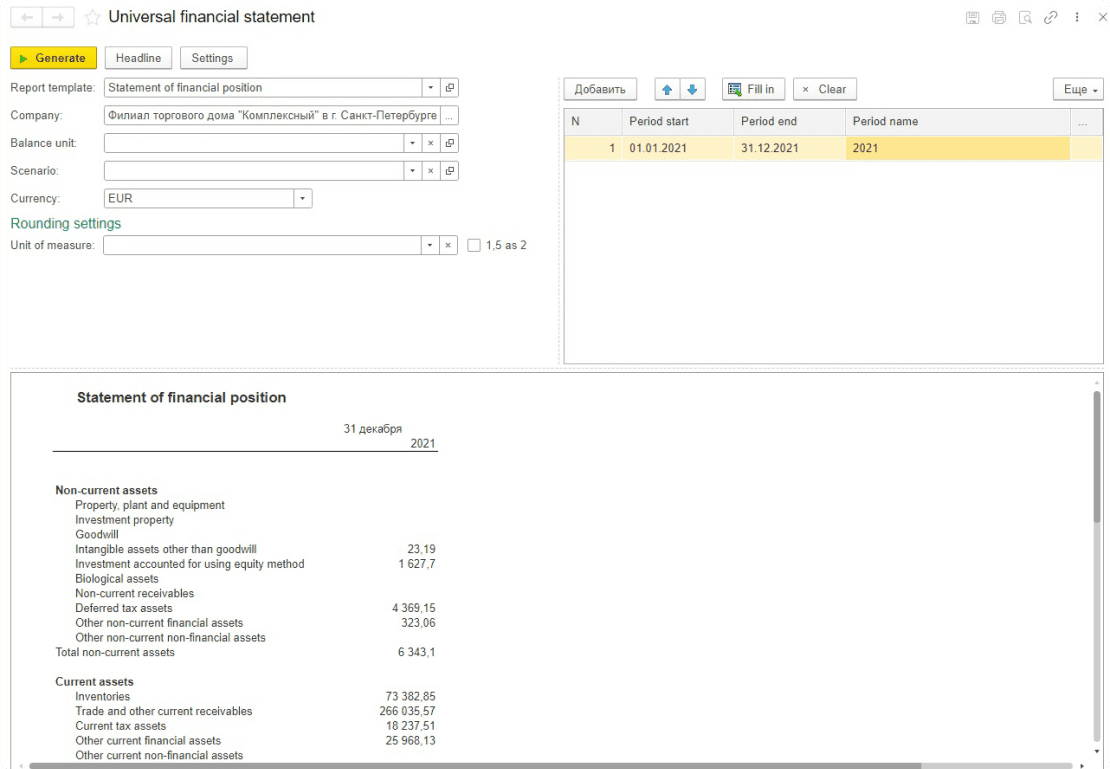 Reporting
Standard reports: Trial Balance, Account Trial Balance, Account analysis, Account card and other reports

Translation reports: Translation Report Posting, Report on Mapping Settings, Document Recording Analysis

Consolidated and individual international financial accounting reports

Universal Financial Report — independent templates configuration tools for the preparation of financial statements
Benefits
Quick Start

System implementation and launch in 1‑3 months

Flexibility

Flexible user settings for company specifics

Data consolidation

Consolidated financial statements in accordance with IFRS

User-friendly Interface

Both Russian and English user interfaces

Simplicity in familiarizing by users

Access Options

Web browser

Terminal access

Installation on a local PC

Support

Affordable ownership and support costs

Simple functionality development of configuration
How we work
Understanding the business and project goals

Business process analysis

Define the architecture and project scope

Implement the project by model

Go live
The economic impact of the implementation
Increasing the quality and reducing the time for making managerial financial decisions

Improving the reliability and speed of obtaining final financial statements

Reduction of inventory volume due to the correct estimation of the necessary stock and minimization of unsaleable goods

Growth of the inventory turnover rate due to the increase in the quality of goods assembly and the speed of the execution of warehouse operations

Improving productivity

Manual preparation and documents maintenance elimination

More efficient financial and credit resources use

More accurate cost accounting

Reduced costs for the obtainment of licenses for individual programs by implementing a holistic software

Reduced hardware costs by decreasing the amount of the hardware required
Integration with different systems
The ability of integration with other software
Simple seamless integration with systems based on the 1C:Enterprise 8 platform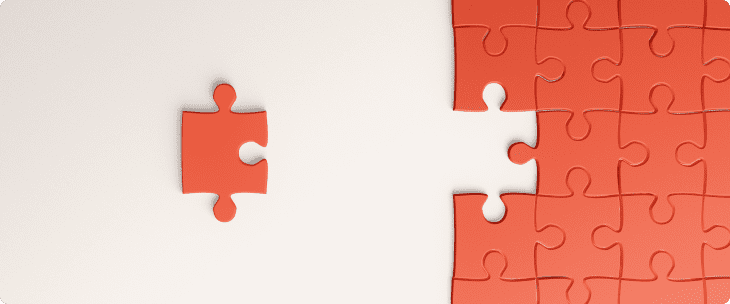 The ability of integration with other software
Simple seamless integration with systems based on the 1C:Enterprise 8 platform

Digital banking system, etc.

Trade and warehouse equipment (PDT, POS terminal)

The ability to use tools for automatic upload of currency exchange rates, classifiers of banks and address classifiers

Integration ability with almost any external accounting software

Websites
Licenses
1C-Rarus:Financial Management

1C-Rarus:Financial Management. Budgeting

1C-Rarus:Financial Management. IFRS

1C-Rarus:Financial Management. Budgeting + IFRS

1C-Rarus:Financial Management 1 сoncurrent user

1C-Rarus:Financial Management 5 сoncurrent users

1C-Rarus:Financial Management 10 сoncurrent users

1C-Rarus:Financial Management 20 сoncurrent users

1C:Accounting CORP

1C:Accounting CORP

Server licences

1С:Enterprise 8. Prof. Server (x86-32)

1С:Enterprise 8. Prof. Server (x86-64)

1С:Enterprise 8. Prof. Mini Server

*

1С:Enterprise 8. Corp. Server (x86-64)

"*" — 5 users limit, no upgrades availible to 32 or 64 server

Prof licences

1С:Enterprise 8. Prof. 1 сoncurrent user

1С:Enterprise 8. Prof. 5 сoncurrent users

1С:Enterprise 8. Prof. 10 сoncurrent users

1С:Enterprise 8. Prof. 20 сoncurrent users

1С:Enterprise 8. Prof. 50 сoncurrent users

1С:Enterprise 8. Prof. 100 сoncurrent users

1С:Enterprise 8. Prof. 300 сoncurrent user

1С:Enterprise 8. Prof. 500 сoncurrent user

Corp licences

1С:Enterprise 8. Corp. 1 сoncurrent user

1С:Enterprise 8. Corp. 5 сoncurrent users

1С:Enterprise 8. Corp. 10 сoncurrent users

1С:Enterprise 8. Corp. 20 сoncurrent users

1С:Enterprise 8. Corp. 50 сoncurrent users

1С:Enterprise 8. Corp. 100 сoncurrent users

1С:Enterprise 8. Corp. 300 сoncurrent users

1С:Enterprise 8. Corp. 500 сoncurrent users
Support
General approach

Annual and quarterly subscriptions

regular receipt of configuration and platform update

access to the system description and guidance paper

a dedicated consultation line in Russian and English

working hours: 10:00-19:00 GMT+3 (Monday through Friday, excl. holidays and weekends in accordance with Russian Federation Production Calendar)

consultation time: up to 15 minutes per one consulatation; up to 2 hours per month

response time is one working day

Individual approach

Client-centric approach

Scheduled maintenance

Handling tickets

Development of functions

Maintenance options:

monthly user maintenance depending on the selected service catalog;

one-off jobs with the involvement of experts from various fields and specialist areas
Our customers
All Customer Testimonials
Partner reviews
Using a new information system, the company could automate bookkeeping, financial and tax accounting, significantly reduce labor input for the preparation of accounting documents, as well as labor costs for update and support of the software application. The IFRS module makes it possible to generate postings under international standards in a timely manner. As a result of the integration of all financial services, the Company can control its financial performance.
At the very beginning of the Project, we managed to achieve effective communication and built a good relationship with the Project team. They have carefully studied our business processes, and correctly formulated the tasks. Any issue that occurred during the process was resolved at high quality standards. We were always able to find the optimal solution to controversial issues. At the same time, the Project team was always guided by the Project objectives, without «the rightness» attitude during the process. All queries and tasks have been successfully completed with high quality solutions. I am really delighted with the result!
We express gratitude to 1C-Rarus for our mutually beneficial collaboration and qualified service provided for the task solution. It is a great pleasure to work with highly experienced specialists who can provide professional services at the top level.