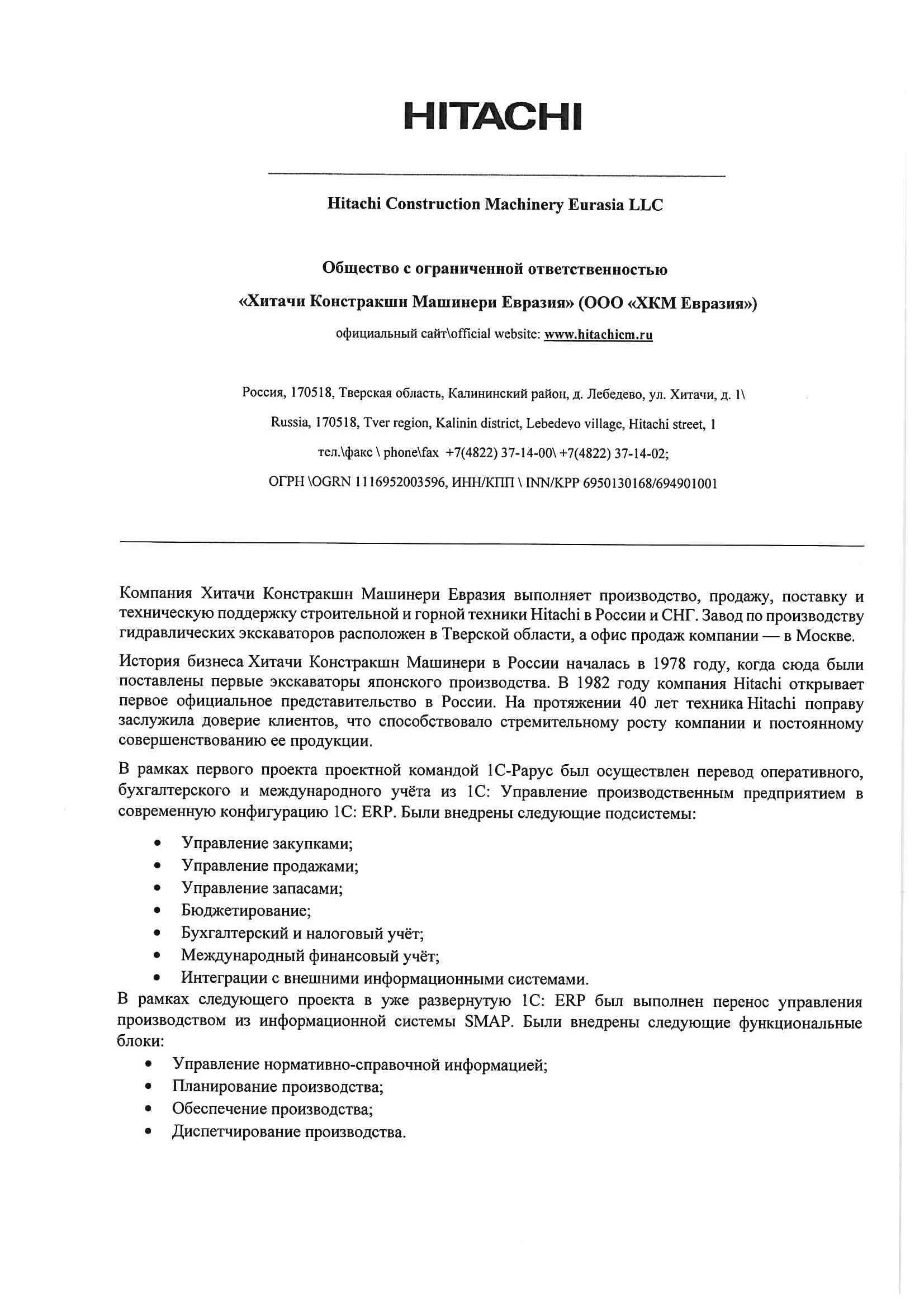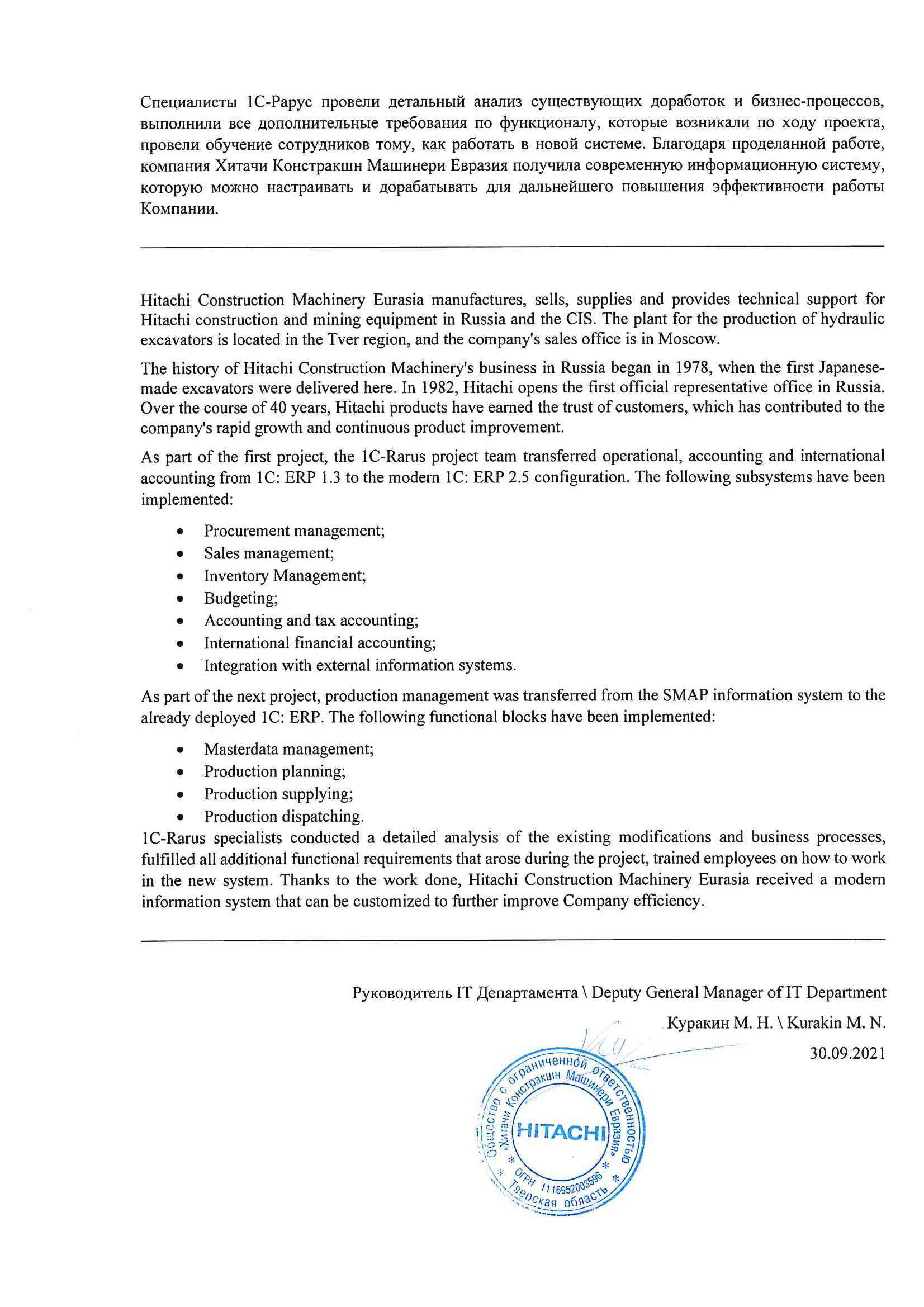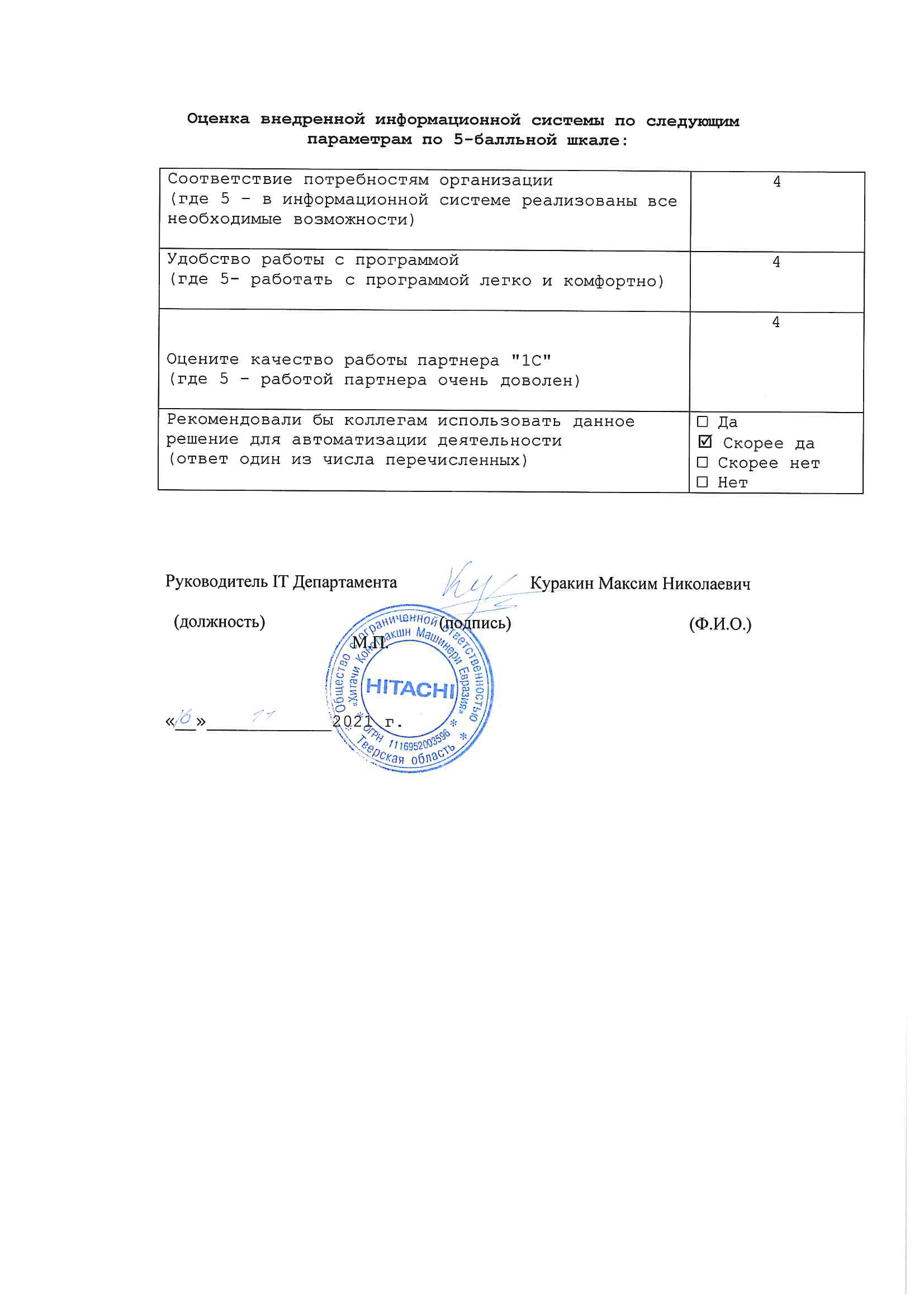 Customer Testimonial
Hitachi Construction Machinery Eurasia manufactures, sells, supplies and provides technical support for Hitachi construction and mining equipment in Russia and the CIS. The plant for the production of hydraulic excavators is located in the Tver region, and the company's sales office is in Moscow.
The history of Hitachi Construction Machinery's business in Russia began in 1978, when the first Japanese-made excavators were delivered here. In 1982, Hitachi opens the first official representative office in Russia. Over the course of 40 years, Hitachi products have earned the trust of customers, which has contributed to the company's rapid growth and continuous product improvement.
As part of the first project, the 1C-Rarus project team transferred operational, accounting and international accounting from 1C: ERP 1.3 to the modern 1C: ERP 2.5 configuration. The following subsystems have been implemented:
Procurement management;
Sales management;
Inventory Management;
Budgeting;
Accounting and tax accounting;
International financial accounting;
Integration with external information systems.
As part of the next project, production management was transferred from the SMAP information system to the already deployed 1C: ERP. The following functional blocks have been implemented:
Masterdata management;
Production planning;
Production supplying;
Production dispatching.
1C-Rarus specialists conducted a detailed analysis of the existing modifications and business processes, fulfilled all additional functional requirements that arose during the project, trained employees on how to work in the new system. Thanks to the work done, Hitachi Construction Machinery Eurasia received a modern information system that can be customized to further improve Company efficiency.
Compliance with the company's needs (Where 5 means that all required features have been implemented in the information system)
Convenience of the system operation (Where 5 means that it is easy and convenient)
Rate the work quality of the 1C Partner (Where 5 means that you are satisfied with the Partner's work)
Would you recommend this solution to your colleagues to use it for the automation of their business activities?