The 1C company has announced the results of the 1C:Project of the Year 2020 contest. The 1C:Project of the Year is a landmark event in the automation market. It is held to recognize the leading users and partners who have achieved maximum success in business digitalization.
According to the results of 2020, 198 projects from different areas, industries and countries were submitted to the contest.
10 1C-Rarus projects were winners in different categories. The jury also noted 4 projects of 1C partners using solutions developed by 1C-Rarus under 1С:Compatible brand: 1С:Restaurant, 1С:Catering Business Management, 1С:Retail 8. Pharmacy, 1С:Logistics, Forwarding and Transportation Management CORP.
We would like to thank our clients, partners, members of the contest's jury, 1C-Rarus and 1C employees and everyone who voted for our projects. The 1C-Rarus team will do their best to continue creating interesting projects and sharing their technologies with IT community.
1C-Rarus winning projects:
Subject area best-in-class projects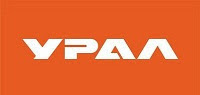 Technology: Digital Economy and Industry 4.0
Integrated digital system and mass-production automation at the Ural Automotive Plant


Customer relationship management (CRM)
Developing a sales management system with 1C:CRM CORP at Russian Helicopters


Fleet and transportation logistics management (TMS)
Lamoda transport division delivers twice as many orders using 1C:Logistics, Forwarding and Transportation Management CORP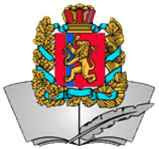 State institution performance management
Creation of a unified accounting system for financial and economic activity of 158 state educational institutions in Krasnoyarsk region


Payroll and HR management (HRM)
Regional Pharmacy Warehouse has reduced labor costs in their departments by 50% using 1C:Payroll and HR Management 3.1 CORP
Industry best-in-class projects


Engineering
Launch of 1C:ERP system in 5 months at four production sites and a trading house of the machine-building company NPO Akonit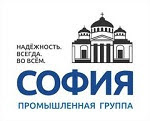 Steel industry, metalworking
Unified digital ecosystem with end-to-end process of sales by tender on 1C:ERP at Sofia Company group


Oil, gas industry
Transfer of financial and tax accounting from a foreign system to 1C:ERP at the oil company Tatneft


Ports and stevedoring companies
Implementation of a unified system of ancillary production at stevedoring enterprises based on 1C software
Best regional project

Volga Federal District of the Russian Federation
Creation of a unified information environment of operational accounting (UIE) based on 1C:ERP for Volga Shipping Company JSC with a unique industry subsystem
Best Integrated Project
The 1С:Restaurant solution is used in Sodexo, the transnational corporation.
Subject areas best-in-class projects
Industry best-in-class projects