Azimut SP is an official dealer of BMW vehicles in Moscow. This company has chosen the 1C: CRM PROF software to attract a large number of clients, increase the BMW brand loyalty, a number of sold autos and, consequently, its own profit. Operation of all company departments is united in the information system. Managers' teamwork allowed the company to half the time taken from the moment of order placement to receiving autos and to improve the efficiency of the company's staff by 20%. Thus, it has helped to increase sales volume and the company's profit.
Azimut SP is an official dealer of BMW vehicles in Moscow. The mission of the company is to attract more people to magnificent BMW vehicles; high level of customer service; constant perfection in the dedicated sphere. Three main values of the company are reputation, partners and, undoubtedly, its customers.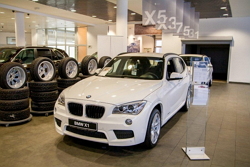 A wide range of services is offered to the customers. These services include trade-in, loans to buy a car, and a car lease for sale. The major work lines are corporative and diplomatic sales. The corporate client department offers its own services to public offices and institutions, international and Russian companies, VIPs, and diplomats. Azimut SP provides a flexible pricing system, priority supplies and special terms for car servicing.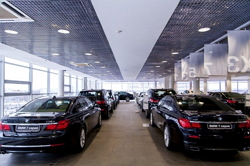 The company uses a grave approach to the service offered to the owners of BMW autos. It means that the company cannot operate without a reliable corporate system. Today, thanks to the AKAM project teamwork (1C and 1C-Rarus's partner), the company enjoys this information system. It has been developed on the 1C: Enterprise 8 platform.
Denis Borisov, Head of Sales Department: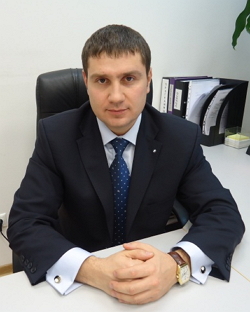 When the company gave thoughts to the ways which can help to increase a number of loyal customers and the quality of sales, we began to think about the efficiency of our managers. Thus, an additional tool for their work has been chosen. That is a new computer program called 1C: CRM PROF. With its help we expect not only to increase the pace and quality of managers' work but to unite all company departments in a common information base.
Today 60 employees of Azimut SP cannot imagine their work without 1C: CRM PROF. Staff of Corporate Client Department, Diplomatic Client Department, Service Department, Insurance and Loan Department, Direct Sales Department, Accounting Department and Logistics Department use it in their work.
Vitali Zavodov, motor vehicles retail manager:
Earlier we used paper, mainly notebooks and an electronic program by a BMW supplier. Today we can search for all necessary information about cars very quickly because of new software, 1C: CRM. We shorten time for input and preparation of corporate reporting. Today we spend minimum time for paperwork. It allows us to accomplish our direct duty: to serve the customers.
Using 1C: CRM for three weeks has allowed our dealer center Azimut SP to achieve the following benefits:
Time taken from the moment of order placement to receiving autos has been reduced twice.
The search for information about cars as well as a sales process itself was accelerated.
Setting and monitoring of tasks by means of 1C: CRM allowed the company to increase the efficiency of their managers by 20%. That meant the growth of direct sales without increase in the staff pool.
About AZIMUT SP
Azimut SP was established in 2002 as an official BMW dealer. Since its very beginning it has been acting as a dynamic company, aimed at its long-term development. Every year the company makes new friends among its customers. It demonstrates a high level of its employees' proficiency. They are ready to help and solve different tasks, connected with purchase and service of BMW vehicles. The BMW car sales center allows its clients the most cost effective and exclusive terms of auto purchase and service. Azimut SP presents a wide range of officially supplied BMW autos in Russia.В В